Commercial & Municipal Plumbing Services
Quality Leak Detection You Can Depend On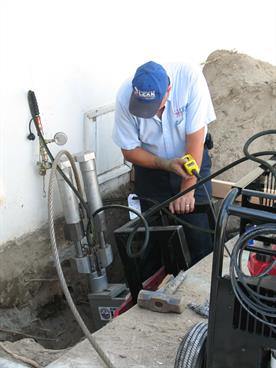 Are you a business owner searching for a trustworthy leak detection company that can meet all of your needs? At Australian Leak Detection™, we have a passion to help our customers. We offer numerous services to commercial clients in a variety of areas.
We can assist with:
Under Slab leak detection
Pool leak detection
Finding mystery leaks
Utility line location
Main line water leak detection
If you have a plumbing issue on your commercial or municipal property, taking care of the problem quickly is vital for safety and functionality. Let our leak detection professionals help you maximise the useful life of your commercial property.
Commercial & Municipal Property Pricing & Service
At Australian Leak Detection, we strongly believe in giving upfront, accurate pricing for our customers. You will have no surprises when the bill arrives. In most cases, our team can provide an accurate estimate of the cost of services over the phone.
We take pride in finding issues and offering solutions. There are some plumbing companies that will try to sell you on a new plumbing system for a tiny leak. Instead of taking this approach, our trained professionals get to the source and provide expert advice on your best options. Not only will this save you money, but we believe this is also the ethical approach to take.
When working with our company, you will have highly trained and qualified technicians working on your property. Our Leak Detection Without Destruction™ guarantee means that we will find the leak in your business with minimally invasive techniques, leaving behind virtually no damage.
If you have a plumbing challenge at your commercial property, give our company a call today at !