Residential Utility Line Location
Trust the Original Leak Detection Specialists™
Owning a property is a major milestone in any person's life. Maintaining that property, however, requires some attention to detail. Understanding how a structure functions with its features, such as water and electricity, may not be too clear from a layman's perspective. Partner with Australian Leak Detection™ in order to find those utility lines associated with your household's major systems.
Call today to schedule an appointment with our residential utility line location professionals!
Major Utility Lines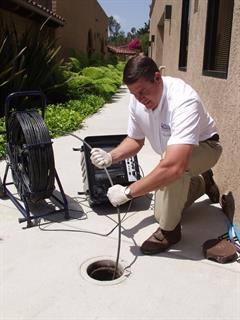 You may wonder why utility-line location is even necessary at your home. It's important to learn where these lines snake around the property.
They may be situated in areas such as:
Sewer
Electrical
Septic
Irrigation
A simple project, including a tree transplant, can create major problems if you strike a line during the dig. Understanding the location of major lines will only improve your knowledge about the house as a complex unit.
How to Find Them
Our company is known for Leak Detection Without Destruction™, which applies to utility line location as well. You can trust that your appointment will consist of a professional discussion regarding your needs at the property, such as finding specific lines for a pool install or other renovation. We then pull out our state-of-the-art scanning devices that allow us to locate your lines. From sewer to electrical lines, these utilities can be deep in the ground and at unusual locations. Our technicians note every specific location so that you can reference it later on.
Australian Leak Detection maintains your property's integrity with water control and pipe repairs. Our highly trained service professionals graduate from our training courses with the highest marks.
Call to contact us! With a mixture of industry knowledge and technological understanding, our skilled technicians make quick work out of your questions regarding our utility line location services.