Residential Leak Detection Services
Leak Detection Without Destruction™
Trying to find the source of a leak is usually either very easy or very hard. In order to accurately detect a leak without tearing your home apart, you need the expertise of highly skilled leak detection specialists. That's where Australian Leak Detection™ comes in.
We have been able to help homeowners save billions of litres of water thanks to our:
Cutting-edge equipment
Motivated employees
Training program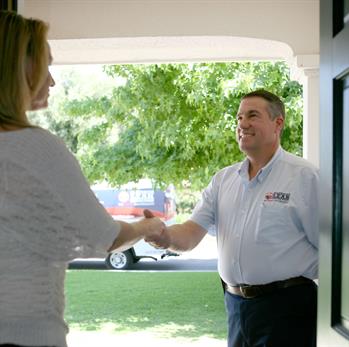 In addition to helping conserve water,our non-invasive techniques save homeowners significantly in both costly property damage and destruction. Dial to schedule your next service! We are trusted to provide top-notch services and upfront prices!
Why Leak Detection Services Are Important for New Property Owners
While it makes sense that older residences are more prone to leaks, newer properties can be susceptible to hidden plumbing problems if any piping or fixtures were not properly installed or if your new property has recently experienced any ground shifts. These hidden problems can threaten any property if not detected and resolved immediately. This is why we recommend that you schedule regular leak detection services regardless of how old your home is.
Why Turn to Australian Leak Detection?
As a locally-owned and operated team of professionals, you can expect a leak detection service experience that's second to none.
When you turn to our expertly trained technicians, you can trust that:
We can address and resolve any of your leak detection concerns
We use time-tested techniques to provide a long-lasting solution for your leak
We can solve your problem quickly without sacrificing the quality of our work
We also take the time to explain your leak problems and your solution options so that you can make an informed decision about what steps would be best to take for your home.